Midwest Dueling Pianos offers Missouri Dueling Pianos, an interactive musical comedy experience that engages the audience and makes your guests the stars of the show. From Missouri Wedding Dueling Piano Shows to Missouri Corporate Dueling Piano Shows, Midwest Dueling Pianos has you covered.  Let us help you make your next event an absolute hit.
When you book the hilarious and wildly entertaining musical comedy performance of Midwest Dueling Pianos, you are bringing your guests the finest in premium interactive entertainment.  We provide a full sound system, pianos, lights and everything else that we'll need to make your event a huge success.  We can accommodate any size engagement from a large concert to a small get-together at a private residence, and we perform all over the United States.
The one-of-a-kind entertainment experience that is Midwest Dueling Pianos Missouri Dueling Pianos show will have your audience singing, cheering, dancing and laughing so hard they'll be doubled over gasping for breath. It's an experience unlike any other that will leave your audience amazed and begging for more.
We pride ourselves on having the best dueling piano show available for your event.  We have recruited and trained some of the finest talent around, and all are veterans of the dueling piano industry.  Our courteous, attentive staff and outstanding performers have earned a reputation for complete professionalism and class.  Your guests deserve the best, and we aim to give it to them.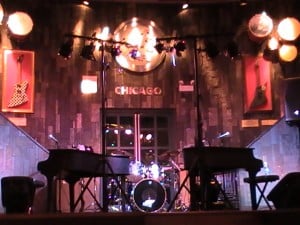 ---
For weddings, we have taken the traditional dueling concept, and turned it on its head to create the ultimate in wedding reception entertainment.  We aren't satisfied unless we keep the dance floor full of singing and dancing friends and family members all night long.  Our recipe for success: we start with our innovative "dance along" style of performance, add enough of the sing-along concept, infuse it with our boundless energy and combine it with our one-of-a-kind interactive comedy.  The result – a reception that your guests will be raving about for years to come.
For civic events, we provide an all request-driven Missouri dueling piano show that spans generations and keeps everyone from a 90 year-old great-grandmother to a hyper 4 year-old entertained and focused on the show. Content is never an issue for the Midwest Dueling Pianos performers. From G-Rated to PG-13, the players can conform to whatever rating the school, local community and event organizers prefer.
For colleges, our interactive musical comedy experience will have your students singing, shouting, dancing and laughing. The students control the direction of our show by writing their favorite songs on request slips that they bring to the performers. Young, energetic and exciting entertainers then perform these songs, while encouraging audience participation. The fact that many of their favorite rock, r&b and rap songs can be performed on the piano will leave students amazed! To increase the fun, we may also bring some of the audience up onto the stage to perform a song, dance, and /or skit for their fellow classmates that will bring the house down.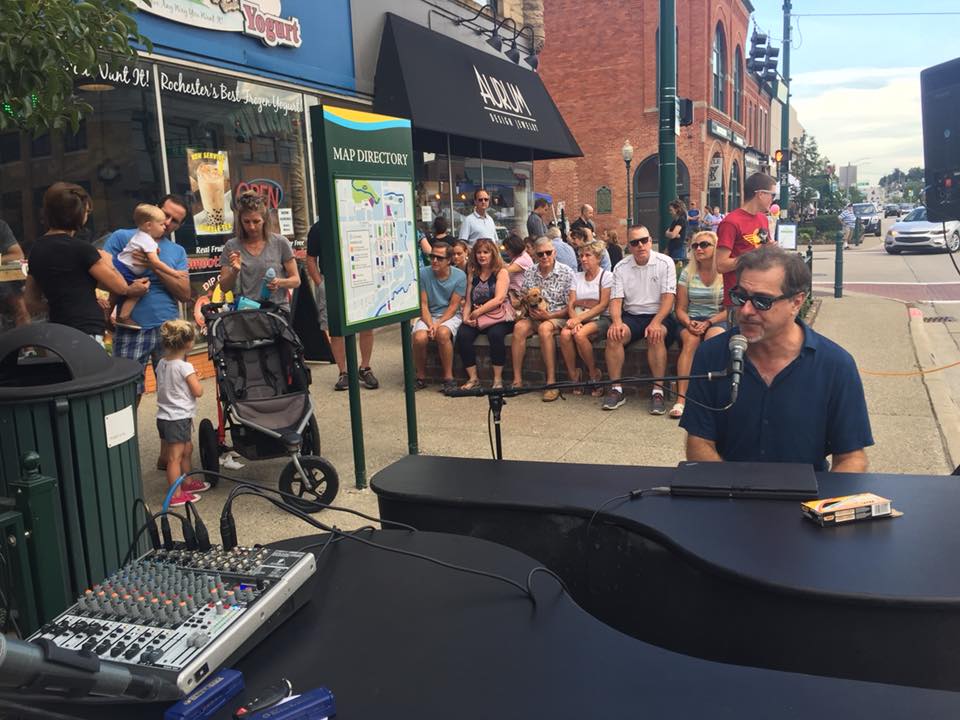 ---
Please visit the Midwest Dueling Pianos homepage to see videos, more pictures and testimonials from our extremely satisfied clients.  You can also visit us on our Facebook page to view even more photos and videos that the website does not have. Want a quote?  Please contact us and we'll get back to you right away.
Thank you for your interest in Midwest Dueling Pianos – Missouri Dueling Pianos!